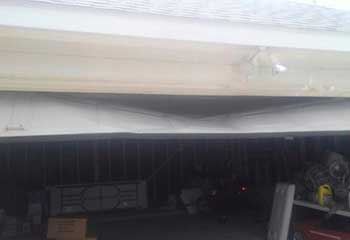 Panel Replacement
Customer Issue: The extensive damage on the garage door compromised the safety of Mr. Riley's home.
Our Solution: It turned out that replacing those two panels was a far better solution than repairing them (both in terms of speed and cost-effectiveness). We also noticed the tracks were slightly bent, so we repaired them and then tightened all nuts and bolts. Next, we installed the matching panels and applied lubrication where needed. We didn't leave until we performed all the necessary testing to make sure the garage door was safe to use.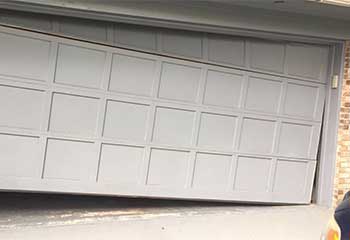 Garage Door Off Track
Customer Issue: Mr. Kennedy noticed that his garage door had come off of the track in a particular spot and the door seemed to be stuck.
Our Solution: Upon opening up the track after clamping the door into place to keep it from moving, one of our technicians found that debris had become jammed in the track, which was causing the problem. The track was cleaned and the rollers put back inside before it was closed up again.
Matthew Kennedy
- Clinton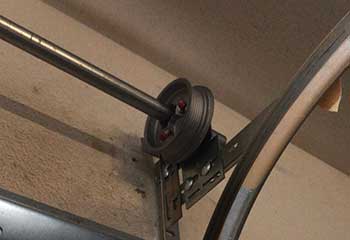 Cable Replacement
Customer Issue: Mr. Bohmer's garage door listed heavily to one side, and he found a bad tangle in the corresponding lift cable.
Our Solution: Both lift cables needed to be unspooled to check for damage. In the end, the tangled one required replacement, but the other was intact and could be respooled without issue. Once its twin had been replaced, the door opened and closed without issue again.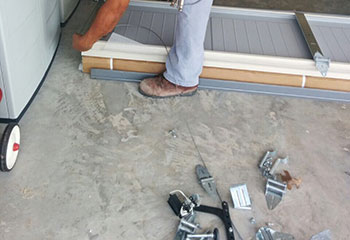 Spring Replacement
Customer Issue: Broken garage door torsion spring.
Our Solution: Our technician replaced the damaged spring with a stronger unit. He then made sure it, as well as the steel rollers and the hinges, were properly lubricated and that the door was properly balanced, to make sure it was working perfectly.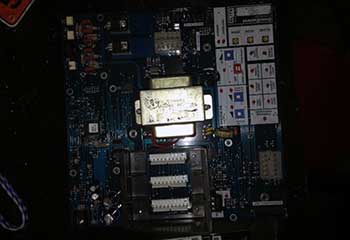 Opener Repair
Customer Issue: Malfunctioning garage door opener.
Our Solution: Our technician found several burnt connections on the circuit board of Mr. Mendoza's opener. He replaced the board and the opener was able to work normally again. He then performed some general maintenance and made sure the door was working properly.