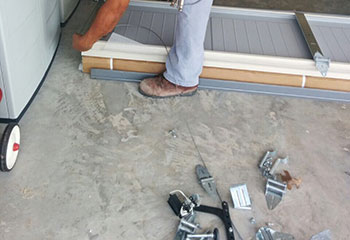 Spring Replacement
Customer Issue: Broken garage door torsion spring.
Our Solution: Our technician replaced the damaged spring with a stronger unit. He then made sure it, as well as the steel rollers and the hinges, were properly lubricated and that the door was properly balanced, to make sure it was working perfectly.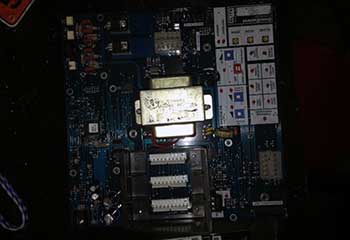 Opener Repair
Customer Issue: Malfunctioning garage door opener.
Our Solution: Our technician found several burnt connections on the circuit board of Mr. Mendoza's opener. He replaced the board and the opener was able to work normally again. He then performed some general maintenance and made sure the door was working properly.