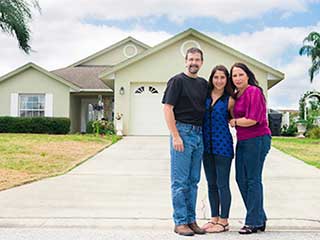 Garage doors are designed to provide a safe home for your vehicle, but they should also protect your property from would-be burglars. For many homeowners, if someone gains access to their garage, there is an increased risk they'll get inside the home too. Extra security measures may be needed to secure your property when going on vacation. Why not maintain peace of mind while away on a holiday by ensuring your place is safe and sound with these suggestions.
Don't Tell The Whole World

Vacations are exciting as they provide us with much needed time to relax and bond with loved ones. While you may want to share the excitement with everyone, it can actually be best to keep the preparation low key or quiet. Let only the involved people know about it, instead of announcing it to everyone, especially on social media, where information could quickly spread. If intruders don't know you're on vacation, they may have second thoughts about breaking in.

Activate Vacation Mode

If you have a manual door, investing in high security and durable locks is the best way to go. In case you have a modern and automatic door, use the vacation or lock mode of the opener to prevent possible hacking of the frequency. We particularly suggest taking advantage of this feature when going somewhere for an extended period. By activating the vacation or lock mode feature of your opener, remote controls will no longer work. No matter how hard the intruder tries to hack the code and gain access, it will be impossible during this time. After activating the said mode, you can usually use the remote control or clicker

one last time for closing the door when leaving.

Choose A Sensible Keypad Code

Garages can usually be opened by entering a security code on the opener keypad. That being said, it's also important that you choose a highly secured code for your keypad entry. Set up a code that is not easy for people to guess. Codes like 0000 or 1234, or your birthday, are really not secure enough to protect your property.

Consider Installing A Camera

A camera in front of the garage is another way of securing the place while not around and can act as a great deterrent. Burglars will likely think twice before trying to break-in if they know they might be caught on film.

Sensor-Generated Lights

Lights which automatically turn on at night are a great idea when it comes to security. Intruders may have second thoughts coming near your garage if it's well lit - and it helps give the impression someone is home. Further, in bright light, someone might notice them and report suspicious activities to the authorities.